It's that time of the month again
A troublesome, tedious process that finance teams go through the last week of every operating month is conducting the month end closing. Typically, this tough task relies on a number of people and a complex process that makes closing monthly accounts a lengthy process.  
Common challenges from manual bookkeeping
Human error (Miscalculations, overlooked expenses)

Missing receipts and documents

 

Unidentifiable payments

 

Resistance to new embrace technology
These challenges will start to build up, especially when you aggressively scale up your business. As a result, APQC's General Accounting Open Standards Benchmarking survey found that 25% said they need 10 or more calendar days to perform the monthly end close process. 
Having a more efficient process backed by technology could offer better insights on a regular basis to business owners and stakeholders. As a result of this, it can help them make better, more strategic decisions as they grow. 
At Swipey, we are here to help you simplify your business process. Before presenting solutions, our aim is to educate local and regional businesses and push business owners to make smarter business decisions.
3 important tips to simplify your month end closing
Below are 3 important tips to simplify your month end closing. These tips can help save you time and money by affording your team to focus their energy on more valuable tasks. 
Automation can help you retrieve expense and reimbursement data in just a few clicks. By automating predictable, repetitive tasks, this reduces the probability of human errors that may arise. It also promotes efficient organisation of financial data with key information such as proof of payment being stored neatly and safely within the cloud.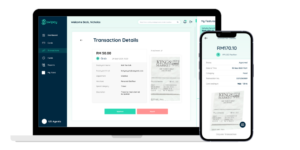 Manage expenses in one place that is able to store most/all your companies' financial data. This is key to closing monthly accounts quickly. A unified platform helps you gain greater visibility of business expenses or cash flows. Additionally, this platform can act as the source of truth for any dispute. A single platform will also help improve team collaboration to look for past financial data in a single database.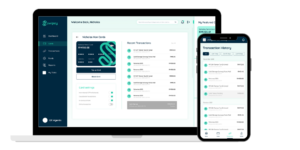 Access to real-time data is an important part of providing quality insights to a company. Usually, finance teams only obtain quality data at the end of the month, once closing the books become a priority. This forces them to make important decisions without having access to data-based facts.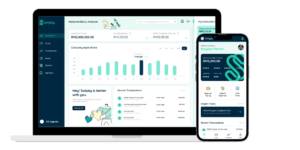 The cost of prevention is much lower than the cost to rectify the mistake. Studies show that the true cost of reconciling fraudulent transactions are on average 3x more than the actual transaction value.
With Swipey, you can avoid those mistakes and automate your accounting process by tracking and managing your expenses, invoices, reimbursements and receipts in one place. You can also enjoy access to real-time financial data on all devices. Are you ready to save time and money on business accounting? If yes, then sign up to Swipey now.