Endemicity and the Future of Business
Two years ago, relatively few executives considered competencies in digital transformation as critically important to their business. Today, however, top executives tell a different tale. 
Research from the IBM Institute of Business Value shows that businesses have realised the importance of adapting to digital transformation. Majority of companies has identified enterprise agility, customer retention, cost management, and workforce safety as the top critical areas to improve on in the next 2 years. Seeing that these areas are also affected by technology, the improvements done will accelerate the use of modern technology which plays an important role in digital transformation.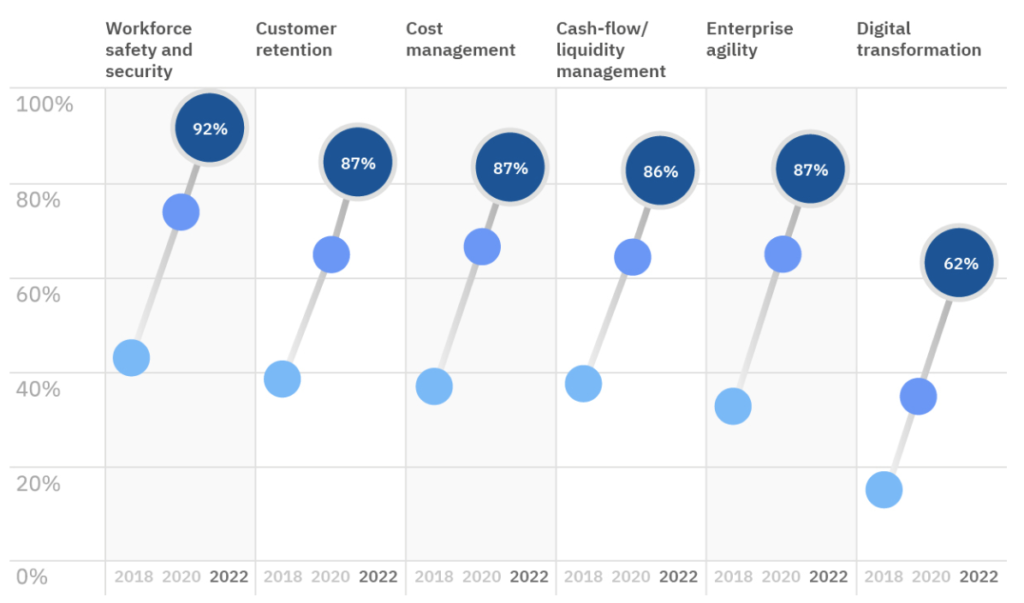 Executives identify workforce resilience as the most important area to improve on.
However, greater focus on digital transformation seems to be at the expense of customer relationships and partnering opportunities. From this understanding, we can conclude that the reality for businesses has radically shifted post-COVID-19.
Business leaders are brushing aside old barriers under the pressure of unrelenting disruption, rapidly evolving customer expectations, and an unprecedented pace of change. There seems to be renewed clarity in their perspectives. Motivation is not aspirational—it has become existential.
Together, business leaders provide a playbook for proactive executives who understand that old ways of working are gone. However, this article focuses much more on digital transformation trends they saw that helped executives survive and thrive during the last 2 years. 
Digital transformation was never just about the technology
Adaptability is now a mandatory business competency, and an accelerated pace of change has become normal. This culture shift is in part defensive: reducing costs is the top benefit attributed to transformation initiatives.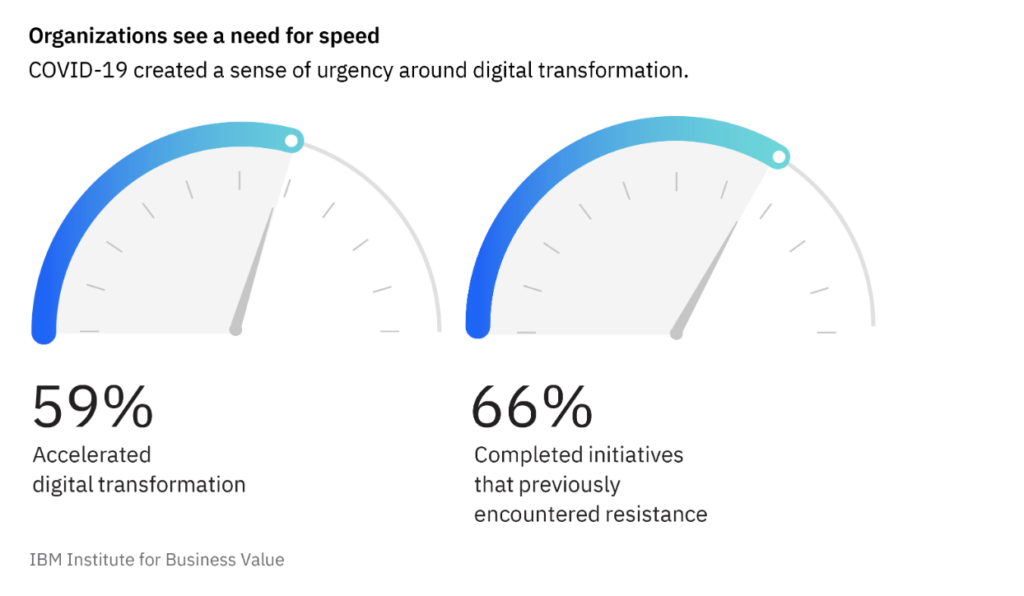 Before the pandemic, many organisations distrusted their own technological capabilities and doubted the skills of their own workforces. However, in the blur of this year's pandemic-induced reactions, those anxieties proved largely unfounded.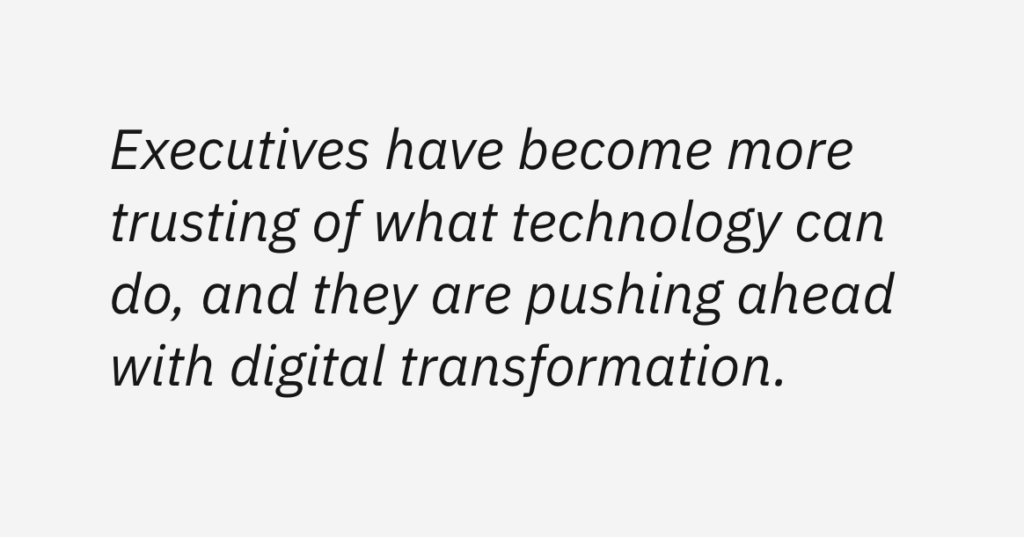 Reliance on tech platforms became more acute, and those platforms delivered results to the corporate teams that used them. Previous barriers to implementation were unceremoniously shoved aside, and those who moved first saw nearly immediate results.
Executives indicate that they are planning for COVID-19 recovery to include investment in technologies such as digital financial products and services that lower business operating costs & streamlining operations. As a result, organisations need to prepare their people to adapt to new technologies for the long term. 
Take Action Now
In the race for competitive advantage, it is important that organisations react in real-time to navigate this new environment. Businesses need to take action quickly in order to survive and flourish. 
One such tool that'll help you tackle the critical areas we listed at the beginning of this article is Swipey's expense management platform.
With Swipey, you can improve business processes, lower operation costs, reduce time consuming activities, and enjoy better financial security. 
Using our Visa physical and virtual cards linked directly to Swipey's expense management platform, you get to manage and track business expenses in just a few clicks. You can learn more about the importance of having a fully-integrated expense management in this article. 
Swipey also helps you make smarter business decisions using our analytics software which gives you real-time visibility of all your business expenses. 
Sign up now for our waitlist so you can be ready for the endemic economy.