Imagine a thriving enterprise, secure in its financial management, only to uncover the depletion of resources due to concealed fees within traditional banking systems. A common narrative for many businesses where seemingly straightforward transactions often conceal unforeseen costs.
In this blog, we explore the challenges posed by hidden fees and take a closer look at a case study that unveils how Swipey's innovative solutions help businesses carve a staggering RM12,000 off annual banking fees.
The Hidden Costs of Traditional Banking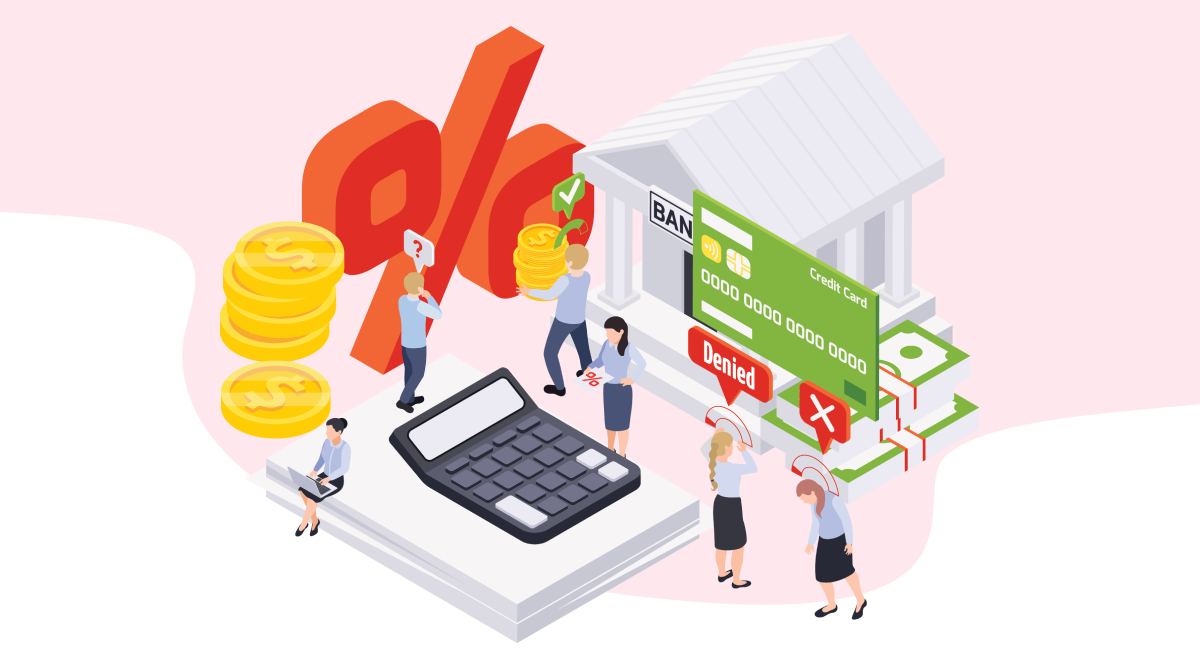 Exploring traditional banking reveals hidden costs that silently eat away at business profits, from seemingly minor transaction fees to more complex account charges. These expenses often hide within lengthy statements and can accumulate into substantial overheads annually.
One company in particular was able to transform its financial operations for the better. Being in the highly competitive realm of the oil and gas industry where international transactions are the norm, this company often faced the challenges of complex and costly traditional bill payments which easily bottlenecked its company's operations.
In search of a game-changing solution, they decided to embark on the transition to streamline their business and finance operations using Swipey. By utilizing Swipey's user-friendly interface and transparent fee structure, the company has thus achieved a major positive shift in its financial management. Most notably, the switch resulted in an astounding annual saving of over RM12,000, a significant boost to their bottom line.
Drawbacks of Traditional Invoice Payment Methods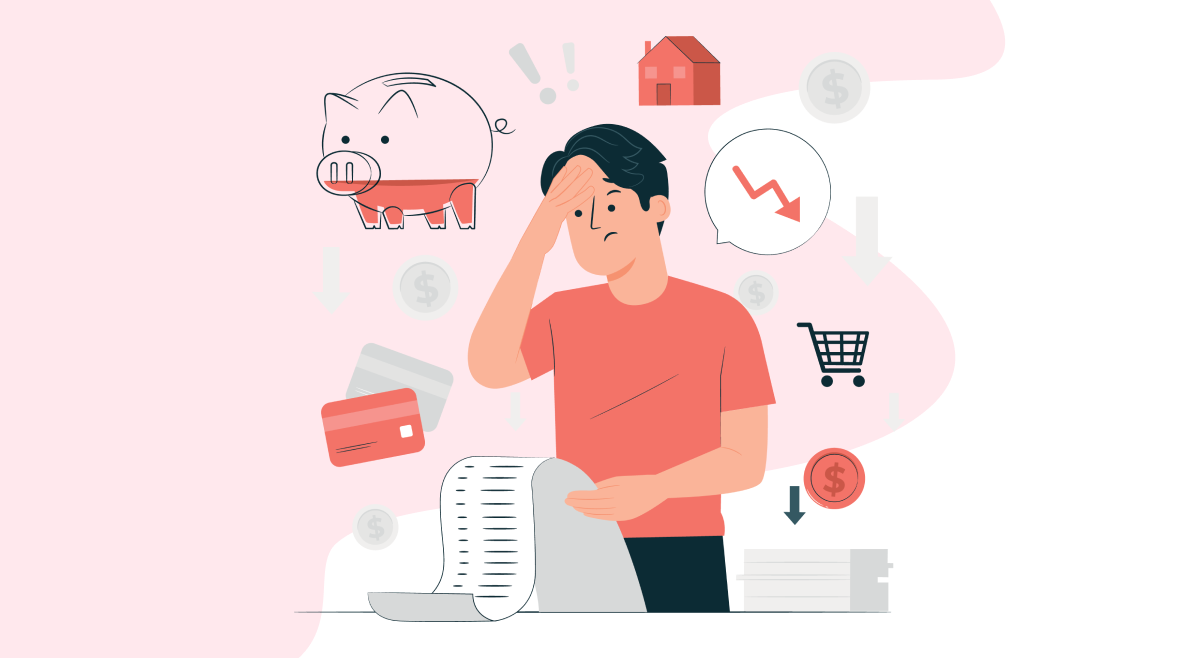 Time-Consuming
Traditional invoice payments can create a substantial drain on valuable resources. It's never ideal to have to allocate countless hours to carefully manage and monitor each payment just to ensure everything is paid on time.   
Resources spent on manually processing invoices, tracking due dates, and constantly staying vigilant to avoid late payments could all be time and labour utilized more efficiently elsewhere.   
Disorganized Records
The conventional process of handling invoice payments can be synonymous with the constant shuffling of physical bills and the frequent risk of misplacement.   
Businesses often find themselves grappling with tall stacks of paper invoices, each requiring meticulous sorting, filing, and archiving. This is a messy task that can trigger a cascade of issues when misplacing such important documents.   
Limited Transparency
With traditional payments, vital financial data is often obscured, making it challenging for businesses to obtain a holistic view of their finances. Such opacity can be a challenge for effective budgeting and strategic planning, as well as poses significant hurdles in getting a clear picture of where your business's money is going. 
Why Swipey's Solution is the More Transparent and Cost-Effective Alternative
Unlike traditional banks that often hide fees in fine print, Swipey lays it all out in the open. We've designed a fee structure that is straightforward and easy to understand, ensuring businesses know exactly what they're paying for. This way, users are empowered with a comprehensive breakdown of all fees, fostering trust and informed decision-making. 
But it's not just about clarity; Swipey's solution is also about being cost-effective. By offering competitive rates and eliminating hidden charges, businesses can save between 3-4% annually compared to traditional banking systems. This means more money in company coffers that is ready to be reinvested or used for growth.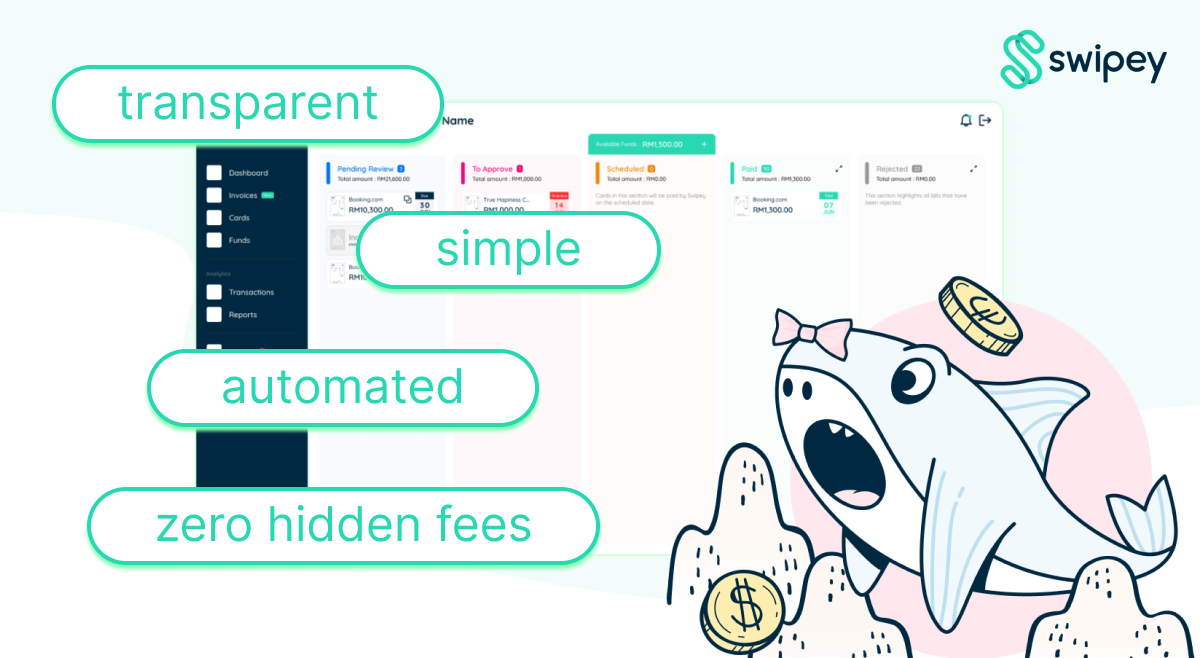 How Swipey's Bill Payment Solution Contrasts with Traditional Invoice Payments 
Mastering bill payments becomes effortless with Swipey's Bill Payment feature. Say goodbye to the tedious rituals of traditional bill settling and cut corners with our cutting-edge solution.
Swipey offers a singular platform allowing users to seamlessly manage and keep track of each invoice that comes in the mail, auto-capture important information, and even schedule payments to ensure no deadlines are ever missed.
Improved Way of Receiving Bills 
Auto-capture invoices – Cut down on tedious manual work and redirect your company's resources towards business growth and increased productivity

 

Reduce human error – Easily avoid missed invoices and inadvertent double payments using our innovative system

 
Systematic Tracking & Managing 
Seamless oversight and better control – Our streamlined and user-friendly interface consolidates tracking, organization, and payment scheduling into one single platform

 

Useful real-time financial insights – Allows you to make data-driven decisions, adjust budgets accordingly, and engage in more effective financial planning 

 
Streamlined Payments
Automate payments by scheduling beforehand – Simply input your desired date of payment into our dashboard and watch our system take over from there

 

Uninterrupted payment – Swipey's Bill Payment automatically deducts funds from your Master Account, leaving you worry-free about missed deadlines or punitive late fees

 

Cross-Border Payment Simplicity – Our system helps to auto-detect the currency in which your bill is received, helping you minimize bureaucratic hurdles and reduce fees

 
To Wrap-Up
Amidst the ever-evolving landscape of business finance, the choice to switch to Swipey for bill payments emerges as a beacon of financial liberation. This substantial cost reduction is a testament to Swipey's commitment to financial efficiency. Imagine what that extra capital could achieve over a year – expansion, innovation, or simply reduced stress. 
As a pioneering Malaysian fintech company, Swipey reshapes bill payments, prepaid VISA-powered cards for SMEs and corporates, and expense management dashboards, providing businesses with an innovative, user-centric experience that delivers transparency and substantial savings. 
It's time to take the leap towards a smarter financial future. Explore Swipey's platform today and experience the seamless, efficient, and economically sound way to manage your bills.