Manage business
expenses easily
Spend & manage business expenses in one place with Swipey's prepaid corporate cards and expense management system.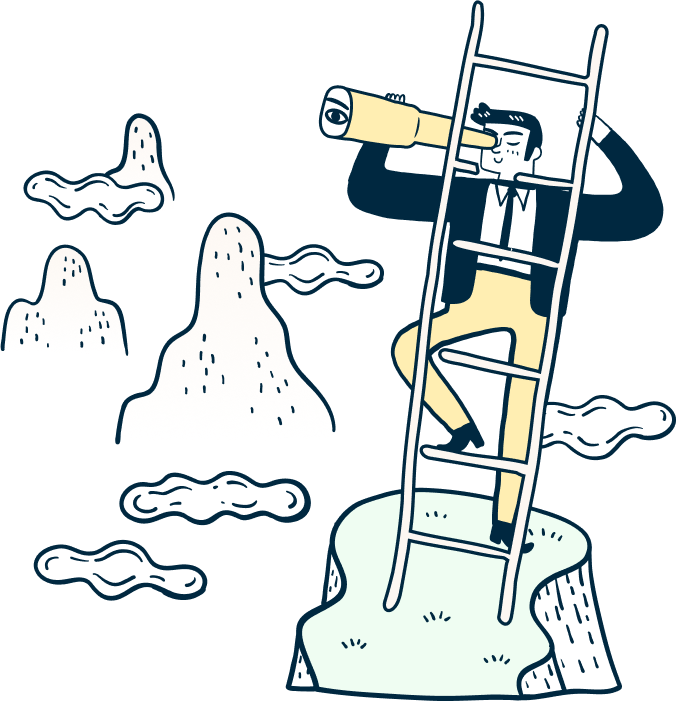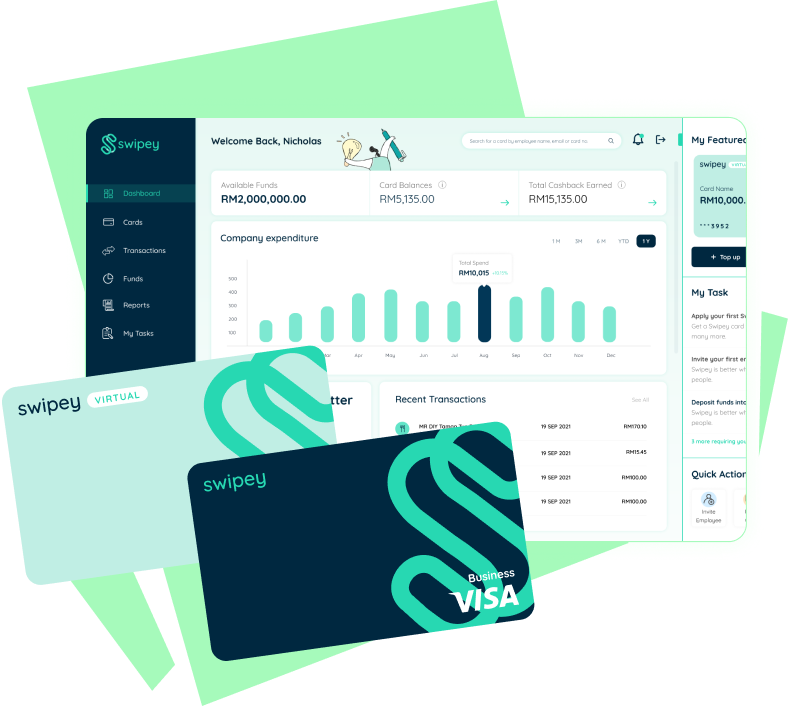 Reclaim Time
and Money with Swipey
Swipey's Visa-powered cards empower your team to spend for work without the hassle of approval each time. Our virtual and plastic cards come with spending limits, merchant controls and more.
Save up to 16 hours
on monthly expense
tracking
Split company expenses from your personal credit card.
Get complete expense visibility on company spends
Access, track and download all online and offline spending.
Stop wasting time sending OTP's to your employees
They get their own cards and OTPs, you monitor spending.
Get Started with Swipey today !
Get your first 2
cards at no cost.

Get your first 2 cards at no cost.
Get started with Swipey today!
Trusted by multiple companies to provide easy payment and expense management solutions

Unlimited company cards for every employee and business purpose.
Swipey lets you assign dedicated cards for subscriptions, vendors and employee to keep track of multiple expenses and bill payments.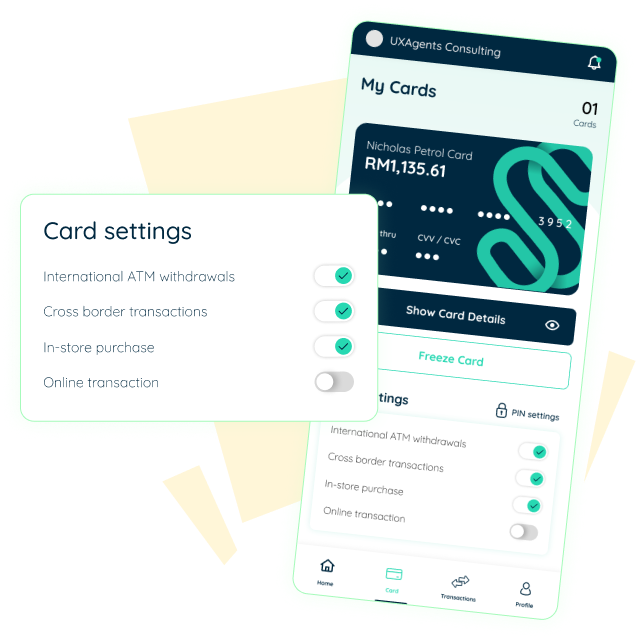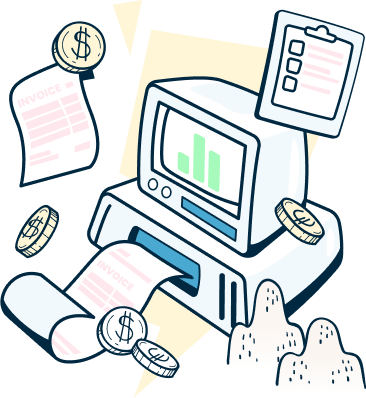 Sophisticated book-keeping for your accounting system
Save 10 hours when you download monthly Excel statements through our dashboard and upload them to your accounting software.
Get insights into your
company's spending
Our dashboard helps you monitor and track
deeper transaction details such as: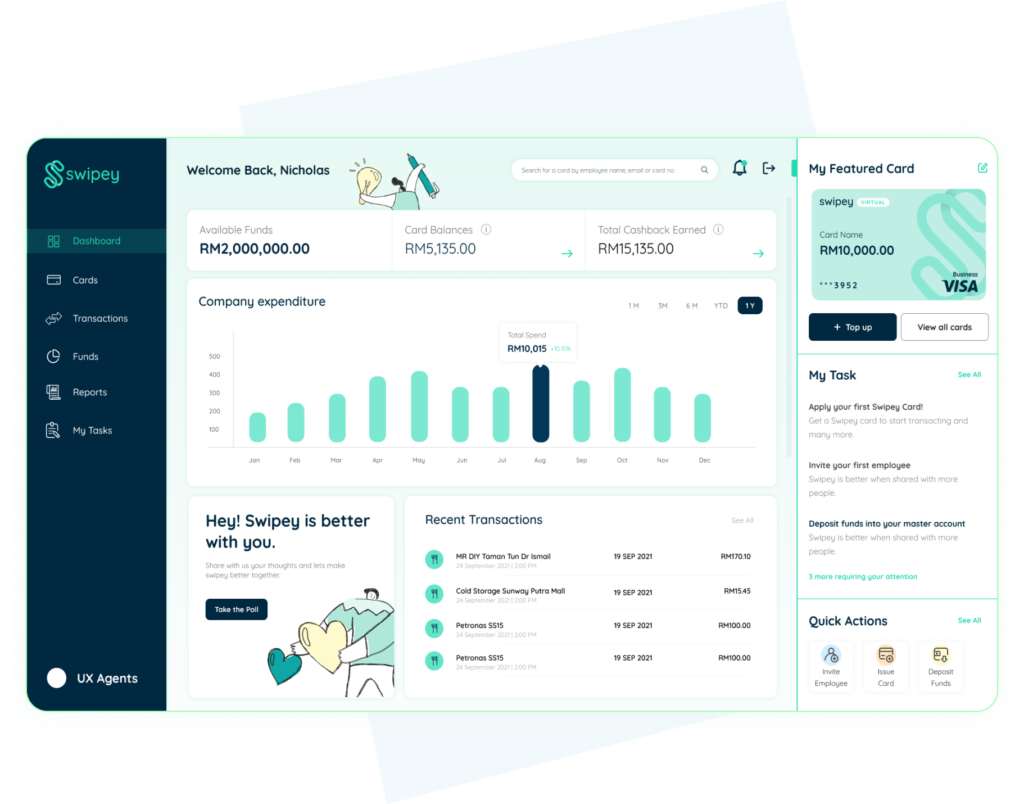 Book a product demo with us
Want to try it out before signing up?
Need more info before you can decide?