Customer Stories | INVOKE Malaysia
How INVOKE manages expenses across 300+ brands and 120+ team members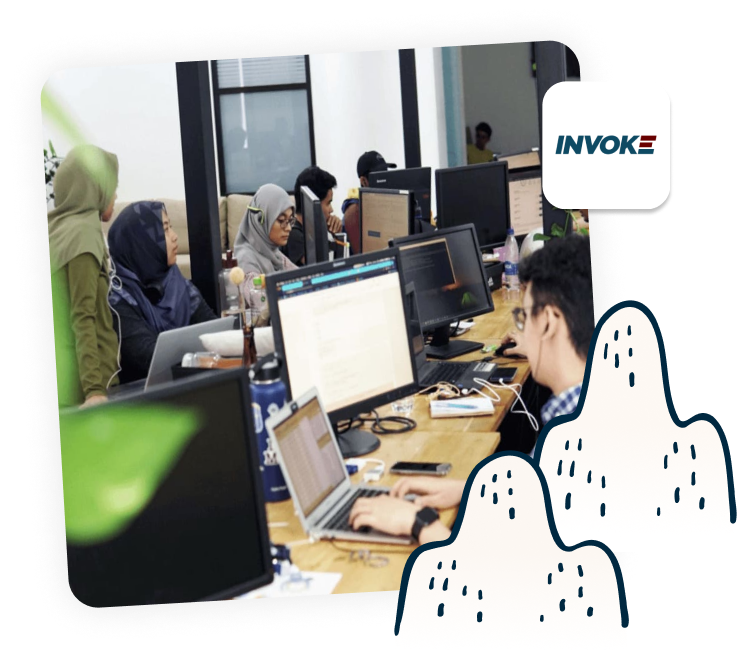 Empower teams to execute with unlimited corporate cards!
Simple and Transparent Financial Management
Reduce bottlenecks and increase overall productivity
INVOKE Malaysia is a market leader in marketing analytics and research, working with government bodies across Malaysia and multinational organizations across the region to provide expertise analytics services, e-commerce solutions, HRTech platforms, digital marketing, survey and market research serrvices. To do this effectively, they need a comprehensive expense management solutions to manage their growing number of clients they serve, and understand expenses across multiple business units.

There is a huge loss of productivity and time lost due to the manual, messy and procedural nature of having to manage cash advances to team members and payments to vendors.
"It can take a lot of time to reconcile petty cash/payments and manually input the details."
INVOKE employs a plethora of technology solutions that require subscriptions via debit/credit cards - which can be a hassle to get from banks, even if you do, having every platform and vendor connected to one corporate card can make accounting difficult and open yourself to unnecessary risks. Additionally, there are foreign exchange risks involved in testing out international virtual cards.
An all-encompassing expenses management solution that answered INVOKE's needs to segregate expenses, reduce procedural loads and focus more time on financial strategy.
After reviewing the solutions available, INVOKE was drawn to Swipey due to their intuitive expense management dashboard, ability to segregate expenses via virtual and physical cards.
Manage Vendors, Teams with Smart Spend Control
INVOKE is now able to divvy up and manage expenses across different vendors, teams, and digital solutions with Swipey's corporate virtual and physical cards.
"We can create a number of virtual cards to accommodate different accounts that we have for our meta ads accounts and other ads platforms for our Digital Marketing services and for different uses to classify the type of expenses easily that has been made"
Integrate expenses made via Swipey into existing accounting software
""Swipey allows us to easily reconcile the expenses made at the end of the month to be imported into our accounting software!""
Location
Kuala Lumpur, Malaysia
"Swipey has allowed us to easily integrate and automate our expense management and simplify our accounting process. In this day and age where payments require cards, it is easy to have and create multiple cards with different limits and purposes instantly."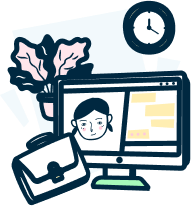 Get setup with Swipey and learn how things work in a matter of minutes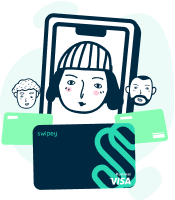 Payment Cards for Employees
Virtual and physical Swipey cards to buy anything needed for work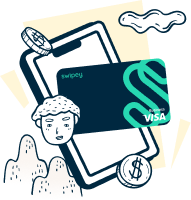 Virtual Cards for Digital Subscriptions
Separate out expenses incurred by digital tools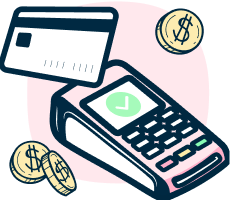 Custom rights and limitations for each card, each vendor or each employee on the team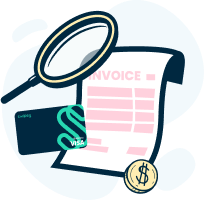 Have payments managed kanban-style and scheduled automatically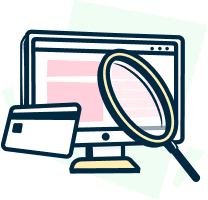 Stay on top of all company spending in real-time.
Get started with Swipey today!
Get your first 2 cards at no cost.
Get started with Swipey today!
Get your first 2 cards at no cost.
Get started with Swipey today!
Get your first 2 cards at no cost.